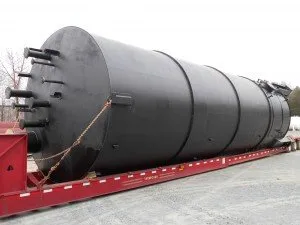 Bendel Tank and Heat Exchanger

ships high quality vessels all over the country, including a recent Gulf Coast Storage Tank project for one of our
industrial manufacturing clients.
This 40,000 gallon vessel was a part of an ongoing expansion in Pasadena Texas. It was constructed according to API -620 standards.