industrial insulation solutions
THERMAL INSULATION & METAL JACKETING
Bendel specializes in the installation of industrial thermal insulation and metal jacketing solutions for piping, vessels and equipment, implemented to your specifications.
Our industrial insulation applications help abate heat loss—or heat gain—and prevent or reduce potential damage to tanks, vessels and equipment from vulnerability to corrosive environments and/or fire, while controlling surface temperatures to increase worker safety and comfort.
With special expertise in high temperature process applications, Bendel's team of experienced engineers will work with you to choose the best solution for to suit your needs.
BENEFITS OF THERMAL INSULATION
Process Temperature Control
Insulation helps to maintain desired process temperatures to pre-determined values, by limiting heat gain or preventing heat loss. By utilizing the correct material thickness, insulation will sufficiently limit heat loss in a dynamic system—or conversely, will control the amount of temperature loss, over time, in a static system.
Protection of Tanks, Vessels & Equipment
Insulation plays a vital role in preventing and/or reducing costly damage to tanks, vessels and equipment that can be caused by exposure to corrosive environments or fire. Indeed insulation can be used to augment and reinforce fire stop systems when used together with fiberglass, slag wool insulation, rock wool insulation and other materials.
Worker Safety
Insulation is an effective way to control the surface temperature of tanks, vessels, piping and equipment for both the protection of workers, preventing potential injury and reducing related downtime.
ALUMINUM & STAINLESS STEEL JACKETING
Preventing water penetration is vital to preserving insulating properties and preventing corrosion. For this reason, all insulated piping is weatherproofed with the addition of stainless steel or aluminum jacketing with a moisture barrier. Additionally, all metal jacketing is installed to shed water. The addition of stainless steel banding is also highly recommended to further fortify pipes and equipment against water intrusion in certain environments.
Stainless steel or aluminum jacketing additionally provides protection from mechanical abuse and reduces potential related repairs.
Aluminum jacketing is available in a variety of finishes including smooth, stucco, and cross crimped; and thicknesses of .016", .020" or .024". Jacketing is rolled and cut-to-fit equipment and piping as needed, including a standard 3" overlap on the circumferential lap to ensure the prevention of water penetration.
PAINTED SHEET & JACKETING
For exterior applications, polyester painted sheet with jacketing can be used as an economical means of protection. After rigorous physical and chemical cleaning, bare aluminum receives an initial primer coating followed by the addition of high performance composite polyester resin paint.
The special stain resistant resin prevents fading and chalking in harsh environments while offering excellent U.V. resistance.
Polyester resin paint also improves resistance to scratches and metal marking, while providing a durable, flexible finish that can readily accept a 1-T bend during forming processes.
ALUMINUM FIELD & FACTORY APPLIED NON-METAL JACKETING
Bendel also offers plastic, laminated foil-scrim-Kraft treated paper and fabric type jacketing to suit your applications as needed.
In most cases, factory-applied jacketing delivers a self-adhering, longitudinal overlap for effective sealing. Field-applied jacketing must be pre-measured and cut to provide the necessary overlapping at circumferential and longitudinal joints.
AVAILABLE JACKETING MATERIALS
Aerogel® Cryogel (Cold Applications)
Aerogel® Pyrogel XT (High Heat Applications)
Armaflex®
Calcium Silicate
Cellular Glass - Foamglass
Childers® - CP-76 Chiller Water sealant
Dow™ Corning Silicone & Sealants
Fiberglass with ASJ-SSL
Fiberglass: 800 Series Spin-Glas
Micro-Flex®
Microlite® XG
Microtherm®
Mineral Wool
"NEW" Pyrogel XT-E
Polyurethane & Trymer Foams
Sproule WR-1200
Styrofoam™ - Extruded Polystyrene Pipe Insulation
Venture Clad™ - Jacketed System
Zeston® – PVC 2000
1000 Series Spin-Glass
Bendel is here to serve you and provide the highest quality industrial insulation solutions to meet your application's requirements. We welcome the opportunity to provide you a quote.



CONTACT US

Call us today at: 866-596-5112 to speak with an insulation specialist and discuss your upcoming project needs - or request a quote below.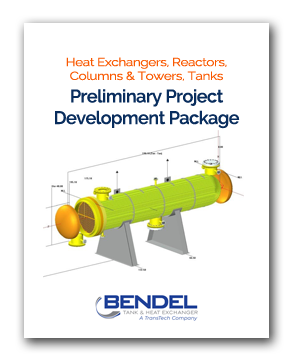 FREE: Preliminary Project Development Package
Receive a complete Bendel project proposal, including:
Complete sample project budget
Complimentary concept evaluation
Lead time evaluation
Cost analysis
More...
Download Now