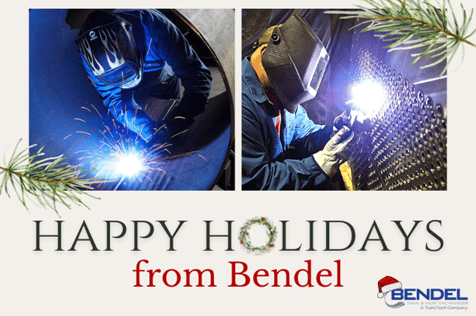 From Our Family to Yours!
Here at Bendel, we would like to express our thanks to all of our clients for making 2022 such a great year!
We have enjoyed being one of the industry's top heat exchanger & pressure vessel manufacturers for another year. Your trust in us to design and fabricate something as important as your pressurized process and storage equipment is not something that we take lightly.
Members of the Bendel team work hard every day to ensure that our products are up to the quality standards you have come to expect. There's a reason Bendel is known for our superior quality products and we enjoy showing you why with each and every vessel we ship!
We Appreciate You, Our Customers!
"For the past 50 years, Bendel has reliably manufactured the industry's highest quality storage vessels," says John M. Jurisich, Business Development Manager, Gulf Coast Region, "As a result of delivering consistent, superior quality, we have been able to remain the go-to manufacturer for custom fabricated heat exchangers, reactors, and pressure vessels for many of our customers. We are very appreciative that our clients have recognized the results of our hard work and continue to come back to us."
Thank You to Our Bendel Team!
We also want to thank our Bendel Team for making 2022 a Great Year!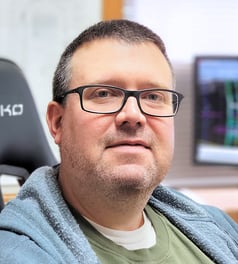 The Bendel team has continued to amaze us! This year, we were able to create some truly amazing vessels! We were also proud to add Todd Clay to the Bendel engineering team! Todd brings 23 years of valuable experience to his role. As we continue to expand our team and capabilities, we expect another amazing year in 2023! ​
We Look forward to working with you in 2023!​
To learn more about Bendel's heat exchangers, reactors, asme pressure vessels, and storage tanks fabrication solutions, contact Joe Schenberg, Market Director, Industrial and Chemical, at: (405) 205-4079.
Or, if you are located in Texas, Louisiana, Oklahoma, or Arkansas, please reach out to John Jurisich, Business Development Manager, Gulf Coast Region in our Gulf Coast office at: (832) 981-8020.
You can also contact us via the web here
We look forward to showing you why so many of our clients continue to rely Bendel for all their custom fabricated tanks, vessels, and equipment needs!