MARK OLESKIEWICZ JOINS TRANSTECH FAMILY OF COMPANIES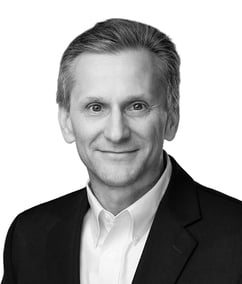 We're pleased to announce Mark Oleskiewicz has joined the company to serve as Chief Financial Officer for TransTech and the TransTech family of companies including Bendel, Maddox Industrial Group (MIG), Metalforms, and ESI, as well as TransTech partner, Bridge Industries.
As CFO, Mark will spearhead efforts to develop and implement a finance strategy that is aligned with our long-term strategic direction while overseeing company-wide finance, tax, reporting, compliance, IT, and risk management functions.
A seasoned finance executive, Mark began his career at Deloitte and went on to serve a variety of world-class manufacturing entities including Newell-Rubbermaid Inc., Masco Corporation (KraftMaid Cabinetry), Danaher Corporation (Radiometer America), and Materion Corporation.
Most recently, Mark served as the Division Chief Financial Officer for the Performance Materials segment of Materion, a vertically integrated advanced materials manufacturer with a Beryllium mine and eight specialty metal manufacturing facilities.
Mark has developed high-performing finance and accounting teams throughout his career and forged outstanding business partnerships while serving in progressive roles in general accounting, plant/operations controllership, and financial planning & analysis.
"We appreciate the depth of Mark's financial and industry experience and value his strategic and leadership skills. He will play a critical role as we build and execute our strategic plan," said Jeff Berlin, President, Bridge Industries, LLC.
Added Greg Ezzell, President, and Chief Growth Officer, TransTech, "Beyond his outstanding reputation, integrity and demonstrated performance, Mark shares our core values— which we see as integral to the alignment of our executive teams as we continue to accelerate TransTech's growth."
"I am thrilled to join Bridge and TransTech and believe we are poised for exponential growth," remarked Mark Oleskiewicz, "I look forward to working with Jeff, Greg and the TransTech teams to advance the companies' finance strategy and help pave the way to further profitable growth."