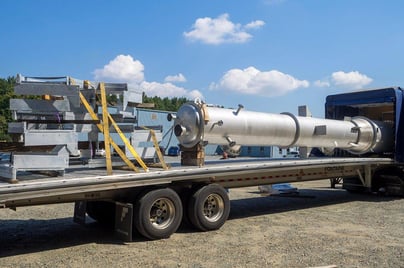 Multi-vessel Project for an Acrylic Polymers Facility in Alabama.
Chemical process facility Blowdown Collection Tank engineering, fabrication.
48" OD x 36" OD x 422" Lg. Vertical Column



Designed to ASME Section VIII with U-stamp

15 PSI / full vacuum at 400 Degrees F

Constructed of 304/304L stainless steel with interior trays and packing bed supports.

Vessel also included a 360 deg. and 225 deg. circular galvanized platforms and ladders.