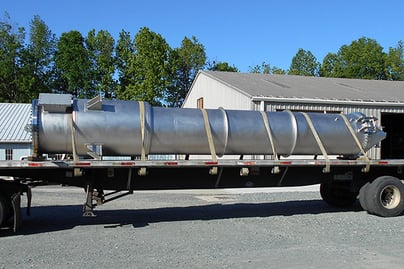 1st Effect Evaporator Project
This project was delivered to a Lithium Hydroxide Monohydrate processing plant for a North Carolina client.
44" Diameter x 288" Long NEN Heat Exchanger
Shell, heads, baffles, tubesheets, tubes all constructed of Duplex Stainless 220
52" dia. tubes
ASME Section VIII, Division 1
TEMA 9th Edition, Class "B"