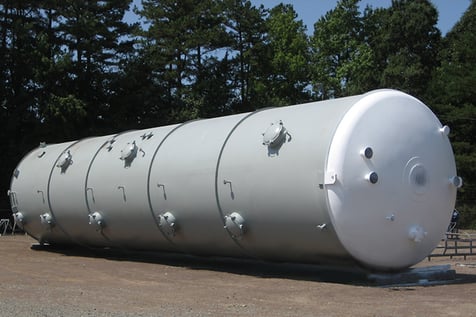 STAINLESS STEEL STORAGE TANKS MANUFACTURING
Bendel Tank & Heat Exchanger recently shipped a pair of custom fabricated stainless steel storage tanks to a Minnesota-based food & beverage industry customer.
Storage tanks utilized for the storage and transportation of food and beverage products are typically made of stainless steel, chosen for its durability, corrosion resistance—and its ease of cleaning.
Stainless steel tank manufacturing requires specialized knowledge and skills to ensure the final product is of the highest quality and meets the strict hygiene and safety standards required for food and beverage handling.
Bendel has the expertise to design and manufacture custom above-ground vertical and horizontal stainless steel storage tanks to meet your all your process and industrial manufacturing needs.
Our Stainless Steel Manufacturing Process
Our storage tank fabrication process starts with the design and specifications of the tank, which are typically provided by our customers. Our own in-house engineers often work with our customers to achieve optimal designs.
Following the design and engineering stage, stainless steel is cut to size and shaped using specialized equipment, including water jets, lasers, or plasma cutters.
Tank components are then welded together by our expert team of AWS-certified welders, utilizing specialized welding techniques which can include TIG (Tungsten Inert Gas) welding or MIG (Metal Inert Gas) welding. Once welding is complete, the tank is polished and cleaned to remove any surface impurities or contaminants.
The last step is the installation of any required components such as valves, gauges, and other fittings which are attached to the tank using specialized welding and/or bolting techniques.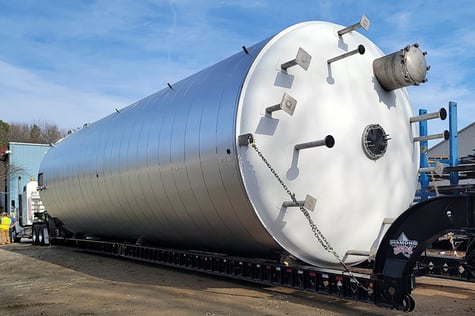 Leading Stainless Steel Tank Manufacturer
Bendel is a leading stainless steel storage tank manufacturer, and our reputation for manufacturing high quality vessels has remained consistent for more than fifty years. All our custom fabricated storage tanks are designed, manufactured, tested and labeled per related codes, including:
NFPA-22
API-650
API-620
API-12F
STAINLESS STEEL STORAGE TANK OPTIONS
We also offer a wide variety of stainless steel storage tank manufacturing sizes and options including:
Single-wall and double-wall storage tanks up to 186" diameter and 75,000 gallon capacity
Non-stamped and stamped ASME single-wall storage tanks up to 186″ diameter and 75,000 gallon capacity
Stainless steel storage tanks can be manufactured to include multiple compartments and/or support saddles
Double-wall and single-wall horizontal storage tanks are available in Stainless Steel, Carbon Steel, or Nickel Alloy materials.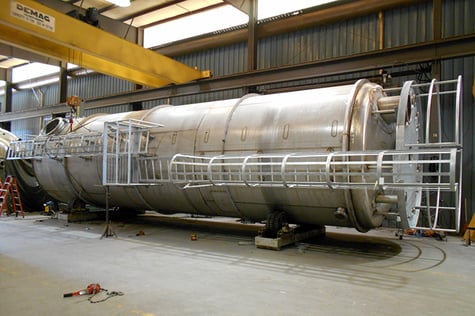 We can also custom fabricate OSHA compliant ladders, platforms, safety cages and catwalks. All accessories are available with a wide range of colors and finishes including prime painted only, hot dipped galvanizing. ​or two-part Acrylic enamel or epoxy top coats.
To learn more about Bendel's stainless steel storage tank fabrication solutions - or any of our other custom fabrication services, contact Joe Schenberg at: (405) 205-4079.
Or, if you are located in Texas, Louisiana, Oklahoma, or Arkansas, please contact John Jurisich in our Gulf Coast office at (832) 981-8020.
You can also contact us via the web here